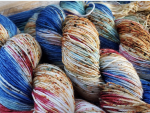 Andromeda Sock Yarn

Indie-dyed in Colorado Springs.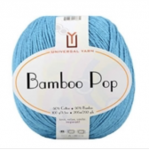 Bamboo Pop

Light and breezy, Bamboo Pop is a machine washable 50/50 cotton/bamboo blend that makes great warm weather projects for adults and kids.


Bay

Bay is perfect for cozy chunky blankets and accessories.


Beginner Basics

5 Patterns for the Beginner Knitter


Brisbane
Clear Project Bag

Clear Zippered Project Bag



Out of Stock
Coco Knits Accessory Roll

Created by CoCoKnits


Coco Knits Sweater Care Kit

Contains everything you need for handwashing and blocking your hand-knit items and all of your fine hand-washables.



Out of Stock
Cocoknits Claw Clips

Great for blocking and seaming


Embroidery Scissors
Encore Hot Cakes

Encore Cakes result in fun stripes. They coordinate perfectly with Encore Worsted solids allowing you to create beautiful blankets, shawls and more.


Encore Worsted

Perfect for beginners and experienced knitters. 100% washable.


Farmhouse Feedbags
Firefly Stitch Marker Packs
Franca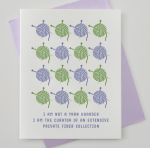 Greeting Cards
K2TOG and SSK stitch markers
Koan

The perfect balance of linen and silk, Koan is a supple yarn with fluid drape and vibrant, lustrous color.


Learn to Knit Kit

A complete kit with yarn, needles, yarn bowl and instructions.


Learn to Knit-The Discloth

Learn to knit book



Out of Stock
Leather Tags
Luma

Plant-based fibres mixed with silk and wool provide a built-in layer of warmth in winter yet lightness when required in warmer temperatures.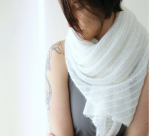 Lunar

A lace yarn in luminous silk that glows with an inner light. Yielding a weightless fabric, it shines in combination with other yarns.


Luscious Llama

100% Baby Llama So soft and light. This yarn is versatile. Put in a size 7 or 8 for a super soft beanie or take it up to a 13 or 15 and let it bloom.


M1R and M1L stitch markers set
Out of Stock
Macro
Maika Bags

Every bag combines simple, functional design with perfect everyday details. Every single pattern or print you see in the line is hand-painted or illustrated in-house in Oakland, California. Maika bags are made from upcylded canvas and vegan leather


Make-rame Kit

If you have always wanted to try macrame these kits are a terrific introduction. Clear, easy to read instructions. Complete your project in 2-3 hours.


Mindful Row Counter

Click style row counter



Out of Stock
Mochi

So light you will hardly notice it on your needles. And finally you can wear super soft alpaca without overheating.


Remix Light

Wool-free yarn made of 100% recycled fibers that you love to knit and crochet.


Ricorumi Books

These book provides clear, step-by-step instructions for crocheting a variety of designs perfect for Ricorumi Cotton.


Rosewood Yarn Bowl

Place your yarn in this lovely rosewood bowl and keep it from running away.


Sashiko Cloth
Out of Stock
Sashiko Needles
Out of Stock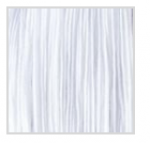 Sashiko Thread

Embroidery floss from Japan


Super flexible knitting blocking wire set
Tapestry Weaving Kit
Tosh Merino Lt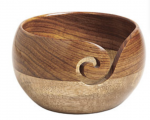 Two Tone Yarn Bowl

Place your yarn in this lovely two tone rosewood bowl and keep it from running away.


Washted

Worsted - Single - 210 yards (192 meters) - 100% Superwash Merino - Machine washable, gente cycle, cold water, do not tumble.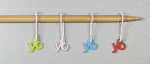 Yarn Over stitch markers
Zippered Bags
Pattern:
Size:

SALE

$ 5.50 $ 3.25
Quantity:

Add to Cart