Antique Pins
Bent Tip Tapestry Needle
Birch Cable Needles
Clear Project Bag

Clear Zippered Project Bag


Coco Knits Row Counter
CocoKnits Maker's Keeper
CocoKnits Ring Markers
CocoKnits Yarn Snip
Embroidery Hoop

Wooden embroidery hoop.


Emergency Fix Key Chain

Fix a drop stitch in a jiffy.


Eucalan Wool Wash
Gleener Tool
Out of Stock
highlighter tape

Yellow Highlighter Tape in a dispenser, self-adhering and transparent, easily removable without damaging surface, 1/2? wide ? 720? long.


Jumbo Ring Markers

10 small and 10 large jumbo ring markers for uniform knitting. Small for sizes 11-15 and Large for 17-35


Knit-Chek
KP Wool Winders
Pea Pod Threads
Plastic Tapestry 3¾"
Pom Pom Makers
Portuguese Knitting Pin
Ring Markers

10 small and 20 large soft ring markers for needle sizes 0-11


Rosewood Yarn Bowl

Place your yarn in this lovely rosewood bowl and keep it from running away.



Out of Stock
Steeking Scissors

These scissors have one inch long blades, so you have complete control over where you cut.



Out of Stock
Sweater Comb
Tpins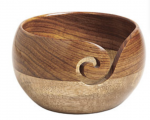 Two Tone Yarn Bowl

Place your yarn in this lovely two tone rosewood bowl and keep it from running away.



Out of Stock