Echo
Haven

Plush cashmere and extra-fine merino intertwine in a unique, seven-ply structure that gives Haven superb stitch definition and a sumptuous fabric with unparalleled depth and bounce.


Koan

The perfect balance of linen and silk, Koan is a supple yarn with fluid drape and vibrant, lustrous color.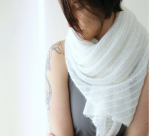 Lunar

A lace yarn in luminous silk that glows with an inner light. Yielding a weightless fabric, it shines in combination with other yarns.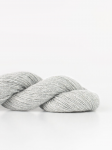 Pebble
Silk Cloud