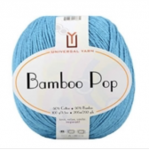 Bamboo Pop

Light and breezy, Bamboo Pop is a machine washable 50/50 cotton/bamboo blend that makes great warm weather projects for adults and kids.


Cotton Merino
Cotton Supreme Sapling

This plush cotton has a nubby texture that's strokably soft. Great for baby items, and quick-to-knit garments and accessories.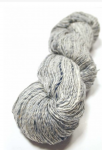 Kumo

A soft and slinky single ply in subtly striped colourways.


Modern Cotton DK

This blend of Pima cotton and Modal rayon is specially twisted to insure stitch definition isn't sacrificed for a soft hand.


Organic Cotton Worsted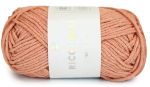 Ricorumi

Fun-sized bundles of 100% DK-weight cotton. Perfect for colorwork and the cutest amigurumi friends you ever seen!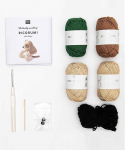 Ricorumi Kits
Uneek Cotton