Bocados Grande Alegria

New from Manos del Uruguay



Out of Stock
Crazy Sexy Wool
Out of Stock
Hazel Knits Artsan Sock

Artisian Sock


Macrame Beaded Plant Hanger
Price

$ 35.00

Quantity:

This item is not available for purchase online. Please call (303) 604-4374 to order.



Malabrigo Rios
Mauch Chunky

Mauch Chunky is a single-ply yarn made of 100% U.S. wool. It felts beautifully and easily. It is also lovely for home goods and garments.


Maxima Space Dyed

Super-soft merino fiber and a light single-ply construction make Maxima a cuddly yarn. With its popular worsted-weight gauge, you'll find plenty of uses for Maxima!


Ultra Wool
Woolstok-150g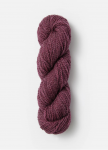 Woolstok-50g