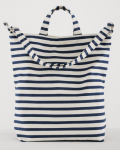 Baggu Tote Duck Bag
Out of Stock
By the Bay Bags
Out of Stock
Coco Knits Accessory Roll

Created by CoCoKnits



Out of Stock
Cuts of Lamb Project Bag
Out of Stock
Farmhouse Feedbags
Grass Baskets
Hallographic Pouche
Out of Stock
MadTosh/Shibui Project Bag
Maika Bags

Every bag combines simple, functional design with perfect everyday details. Every single pattern or print you see in the line is hand-painted or illustrated in-house in Oakland, California. Maika bags are made from upcylded canvas and vegan leather


Maker's Roll Top Bag
Messenger Bags
Reversible Tub Bag

Made in United States of America


Rope Caddy
Out of Stock
Star Bag

Designed by DellaQ for MadelineTosh measures 8" long x 6" tall.



Out of Stock
Stash Pouch

4.5"x 8" A pouch that keeps everything you need organized!


Stitch Marker Pouch

Smart draw string pouches are ideal for holding stitch markers or other tiny items. Size 4.5" x 3.75"


Swet Bag
Out of Stock
Yarn Caddy

Wool Felt - Size: 15" x 7" x 10". Wool Felt Storage Caddy Basket. Multiple pockets and removable inserts, makes organizing easy.


Zippered Bags
Out of Stock