Acadia
Andeamo
Chickadee
Davila
Out of Stock
Entropy
Homestead
Out of Stock
Ito

This rustic color changing wool produces a sturdy fabric for outerwear and home goods.



Out of Stock
Kureyon

Kureyon is a rustic color changing yarn.


Leading Men-Spot Light

Leading Men Fiber Arts Spot Light is 80% Superwash Blue-faced Leicester/20% Nylon


Malabrigo Rasta
Malabrigo Rios
Malabrigo Sock
Mauch Chunky

Mauch Chunky is a single-ply yarn made of 100% U.S. wool. It felts beautifully and easily. It is also lovely for home goods and garments.



Out of Stock
Merinoull

MERINOULL (merino wool) contains 100% merino wool. Delicious and soft, it superwashed so that it is particularly suitable for baby and children's wear. It is also great for adults.


Nube

Roving - Spinning fiber - 5 yards (4.6 meters) - 100% Merino - Hand Wash, cold water.



Out of Stock
Scout

Scout from Kelbourne Woolens, is a lovely DK wool for people who love yarn. It has a lovely hand and fabulous sitch definitions.


Shepherd's Wool
Out of Stock
Sisu

SISU contains 80% wool yarn and 20% nylon. This yarn is superwashed, which makes this suitable for machine washing. Knit or crochet comfortable clothing for children and adults alike.


Tresko

Tresko is a durable marled utility yarn that is reinforced with nylon.


Ultra Wool
Woolstok Bundle

Every bundle includes 3 mini-hanks of 7 different shades of Woolstok worsted.



Out of Stock
Woolstok Light

New! Single ply fingering weight version of your favorite Blue Sky Woolstok


Woolstok-150g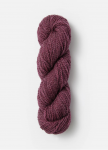 Woolstok-50g
Wren

60% American wool, 40% Texas organic cotton / Grown, spun and dyed in the USA



Out of Stock