Alba

DK weight 50% Merino Wool, 25% Alpaca, 25% Viscose


Birch Sock

80% superwash merino 20% nylon. 400 yds / 100 g



Out of Stock
Davila
Out of Stock
Falkland Chunky

Easy-care Fine Merino Wool harvested from sheep ethically raised in the Falkland Islands.


Harvest-Naturally Dyed
Out of Stock
Haven

Plush cashmere and extra-fine merino intertwine in a unique, seven-ply structure that gives Haven superb stitch definition and a sumptuous fabric with unparalleled depth and bounce.



Out of Stock
Knitted Wit National Parks
Koozoo
Out of Stock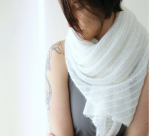 Lunar

A lace yarn in luminous silk that glows with an inner light. Yielding a weightless fabric, it shines in combination with other yarns.


Malabrigo Rasta
Malabrigo Rios
Malabrigo Sock
Merinoull

MERINOULL (merino wool) contains 100% merino wool. Delicious and soft, it superwashed so that it is particularly suitable for baby and children's wear. It is also great for adults.


Monokrum Fingering

SOLID-ISH BUT NOT



Out of Stock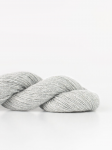 Pebble
Out of Stock
Rainbow Peak Soft Sock
Rainbow Peaks Aran Squish

Aran Squish is an aran/worsted weight yarn for cozy accessories or garments!


Rainbow Peaks DK

Perfect DK - superwash merino nylon 85/15



Out of Stock
Rainbow Peaks Super Bulky
Rios Solidos
Shepherd's Wool
Out of Stock
Soybean DK

Local indie dyed yarn



Out of Stock
Sunset Fade Kit
Out of Stock
Tosh Merino Lt
Out of Stock
Uneek Fingering
Out of Stock