Clean Cotton

85% recycled cotton/15% recycled polyester Worsted weight


Clean Cotton Multi

85% recycled cotton/15% recycled polyester Worsted weight


Cotton Supreme Solids

Machine wash and dry this delightful cotton. Ideal for baby blankets and more.


Davila
Out of Stock
Encore Worsted

Perfect for beginners and experienced knitters. 100% washable.



Out of Stock
Malabrigo Rios
Organic Cotton Worsted
Rainbow Peaks Aran Squish

Aran Squish is an aran/worsted weight yarn for cozy accessories or garments!


Rios Solidos
Shepherd's Wool
Out of Stock
Supreme Cotton Speckles
Traditions
Ultra Alpaca Naturals

Undyed blended Alpaca for a homey marled fabric! Made of super fine alpaca and Peruvian wool are created by blending the natural colors of alpaca with undyed wool.


Ultra Wool
Vintage

A classic blend of acrylic, wool and nylon that works up beautifully. This lovely yarn is especially nice for items that will be gifted.


Washted

Worsted - Single - 210 yards (192 meters) - 100% Superwash Merino - Machine washable, gente cycle, cold water, do not tumble.



Out of Stock
Woolstok Bundle

Every bundle includes 3 mini-hanks of 7 different shades of Woolstok worsted.



Out of Stock
Woolstok-150g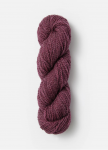 Woolstok-50g